bubble bytes

⋆ hi! i'm worm i'm 17, and i'm an artist!⋆ seals are the best animal ever
⋆ I love to draw colorful animals, robots, and fanart!
⋆ I am on discord at worm #7827
⋆ a lot of my stuff is still under the username snoozielosey, that's just my old user.

⋆ pokemon ⋆
⋆ transformers ⋆
tf2
henry stickmin
hlvrai
ace attorney
fnaf
mlp
⋆ warrior cats ⋆
hiveswap/vast error
everhood
invader zim
do not follow, like my posts, dm me etc etc if you are a pro shipper, are a terf, "map" or other basic dni things. if i share content from somebody like this please let me know, it was unintentional.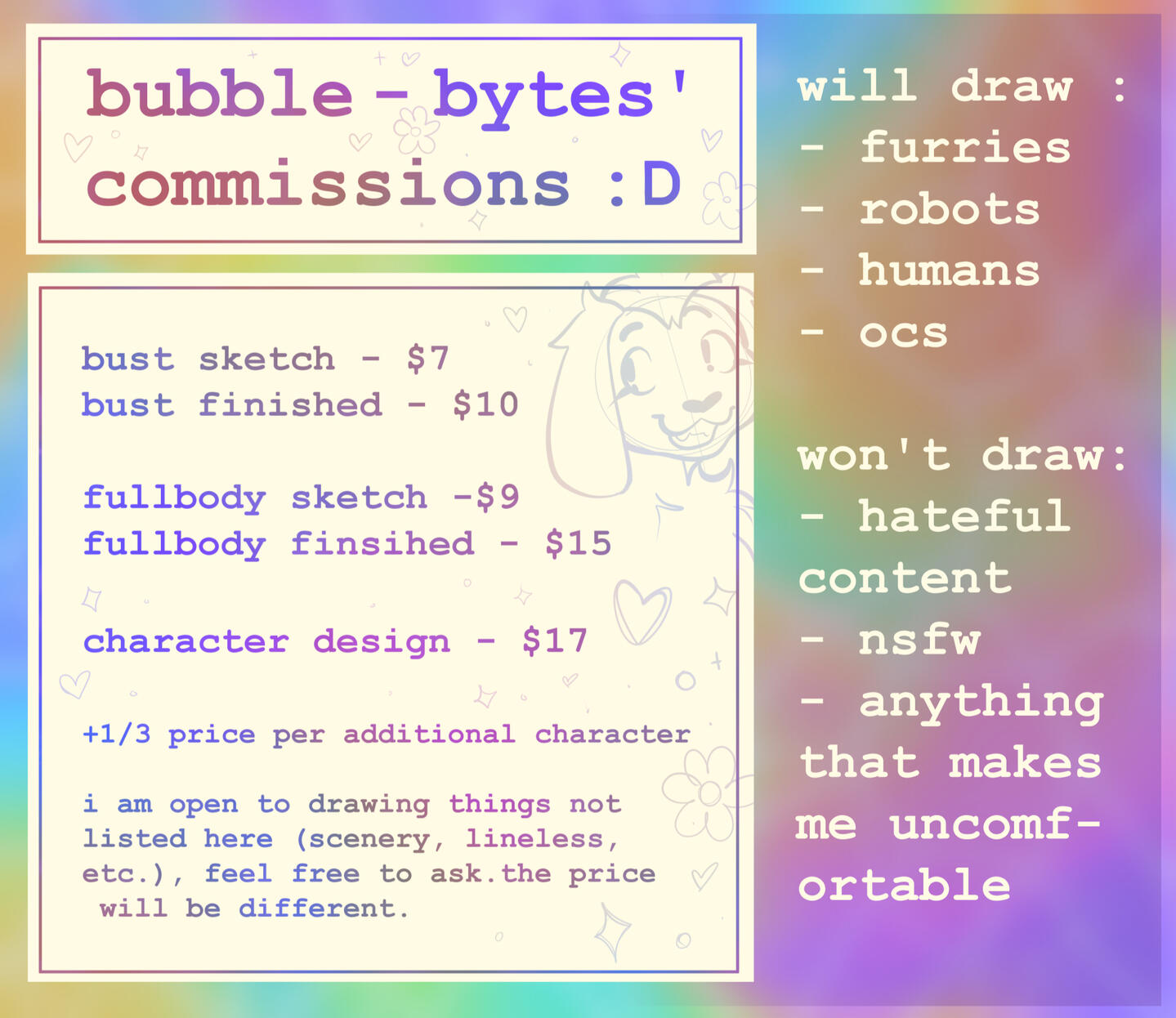 i only take payment through paypal. prices are in usd.i prefer to take payment upfront, however if you would like pay partially upfront and pay the rest when i send the final image that is fine, ask me.
the text in the first image reads :
bubble-bytes' commissionsbust sketch - $7
bust finished - $10
fullbody sketch - $9
fullbody finished - $15
character design - $17+1/3 price per additional character.i am open to drawing things not listed here (scenery, lineless, etc.), feel free to ask. the price will be different.will draw:
- furries
- robots
- humans
- ocs
won't draw:
- hateful content
- nsfw
- anything that makes me uncomfortable